We are very proud and delighted to be sponsoring the Blackpool Teaching Hospitals NHS Foundation Trust Staff Awards that will be held later in the year. The award we are sponsoring is the Volunteer of the Year award that will be presented at the 'Celebrating Success ball'. This award celebrates exceptional volunteers who are an important and integral part of their hospital team.
This event will take place on Friday 8 November 2019 at the Winter Gardens in Blackpool.
The Celebrating Success Awards takes place to recognise the excellent care and treatment received by patients at the hospitals, clinics and health centres run by the Trust.
Best of luck to all those who have been nominated.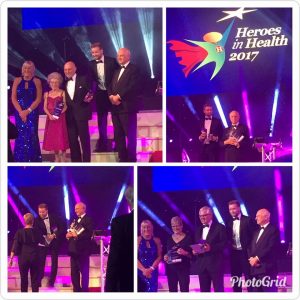 More information about Blackpool Teaching Hospitals NHS Foundation
The Trust provides a range of acute and community services to the 440,000 residents of Blackpool, Fylde & Wyre and North Lancashire, as well as specialist tertiary care for Cardiac and Haematology services across the wider region.
They employ more than 6,500 staff and have around 912 beds across all sites and see more than 94,000 day-case and inpatients, 305,185 outpatients and over 82,900 A & E patients every year.
The Trust opted for SpeechReport provided by G2 Speech which utilises the speech recognition technology provided by Recognosco. The Recognosco platform is built on the core Microsoft speech recognition technology.
Turnaround times have reduced from 19 days in some department's right down to 5 days and our Breast Department regularly has turnaround times of 24hrs. Where documents are extremely urgent, they now able to prioritise them in the system which ensures they are identified easily and managed swiftly.
Since using the software the Trust has created 126,500 documents. Staff involved are very positive about the system and can see the real benefits it has to bring to patient care, their workflow and aiding telephone queries.