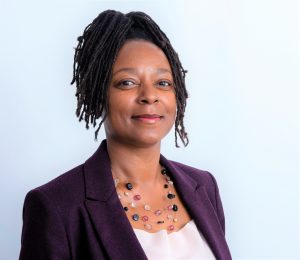 We are happy to present Selma McKennan, our Software Trainer in this edition of our website column 'We are G2'.
Hi there Selma,
Can you please tell us a bit more about yourself? And your role within G2?
I have a passion for all things development: training, coaching and mentoring, having worked in this capacity in over 15 countries in as many years. As a Training Consultant, my role is to ensure every end user, across the wide spectrum of Trusts, is given all the necessary tools to use our software to facilitate their document creation process.
What do you like most about your job?
I get to meet the most amazing front-line medical professionals who play such a critical role in patient care.
Are your training courses tailormade? Or can they be used on all sites?
No two sites are ever the same. There are so many variables to consider, for example: the version of our software, integration with an existing EPR or not, the use of digital dictation or recognition (back-end or front-end) or a combination of all three. Each course is as unique as the individuals I train.
What do you consider the key criteria for training to be effective?
Relevance. I have to consider what software the Trust is currently using, how they are using it and present a solution that despite not looking the same, it will definitely meet and hopefully exceed their expectations.
 How do you roll out a training program and train the users with the current COVID-19 restrictions?
We've all adapted with the use of video conferencing software such as MS Teams and Zoom. Delegates have been working from socially distanced rooms wearing masks, to working remotely from home. This hasn't prevented anyone from logging onto our software and fortunately even mask wearing hasn't impaired recognition.
What's the most common reaction to our software solution, SpeechReport?
Undoubtedly, most clinicians are impressed with their high recognition rates on first use, straight out of the box without voice recognition training.
 What's the best advice, from a trainer point of view, to work with speech recognition?
Speak to it as though speaking to a good friend, be patient, be calm and make it love you.