G2 Speech and Recognosco employees have joined hands (or perhaps in this case it's best to say: feet) to meet a common goal: walking virtually from London to Vienna. For 6 weeks straight, from 9 May until 20 June, 7 teams consisting of 5 members each stepped up their game and walked, and walked and walked. The bar was set high: 10,000 steps a day!
The winning team was revealed on Wednesday 6 July: Happy Feet, an all-Dutch team, walked a total of 1,563 kms. Congratulations – you have figuratively speaking reached Vienna, the headquarters of the Recognosco office.
The challenge was initiated to boost motivation and wellbeing through physical exercise and create a bit of healthy competition between colleagues/partners. A great success, as Nens Kok, one of the winning team members says. "We won but it was no contest for us. Leon is a bird watcher and spends every free moment in nature, Elize walks with her neighbour every day, Bart is short of hands with a toddler in the house and Esther is always a busy bee in motion all day. And yes, when you have 2 dogs like me and live next to a forest it is wonderful to go there every day for a nice walk. So even after the challenge, we keep our happy feet."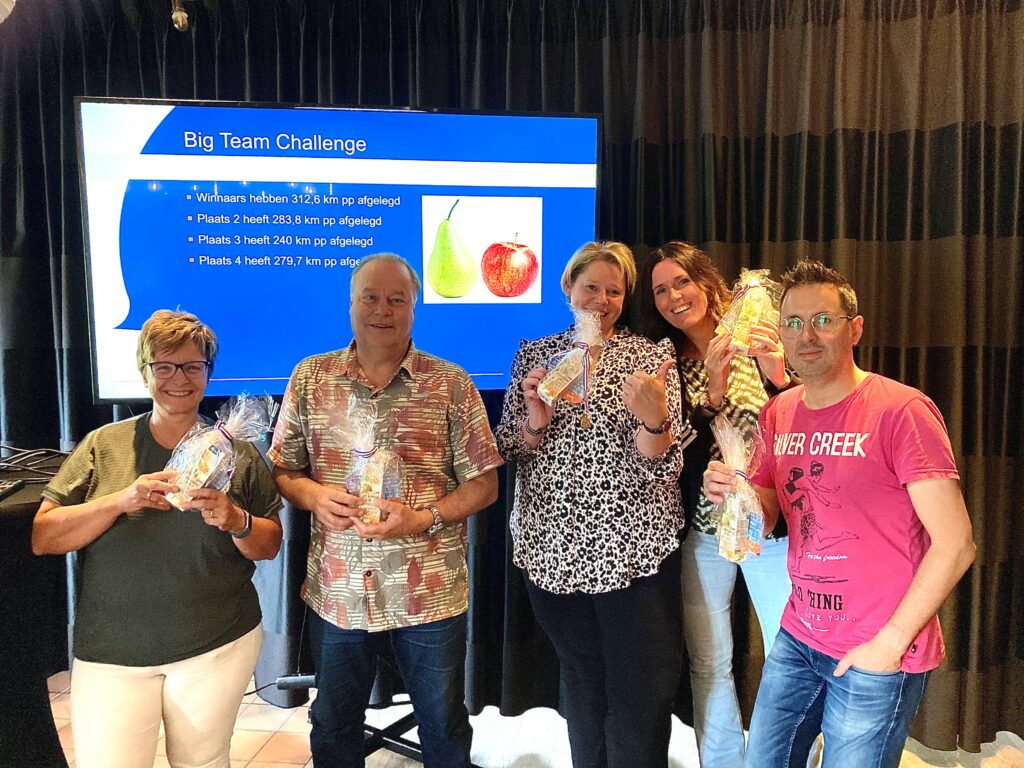 The winning team: Esther Stegers, Leon Boogaart, Nens Kok, Elize Winkelhorst, Bart van de Griendt
Selma McKennan, part of the Underdogs, deserves a special mention as top stepper of the competition. With a crazy amount of  788,943 steps, with an average of 18,784.4 per day  she must still be treating the blisters on her feet. Well done, Selma! All teams combined walked 6,845 km in just six weeks.
We would like to encourage our employees to keep on walking as this has many health benefits, plus it's also good to just get some fresh air to simply clear your mind. Keep the momentum going, guys!