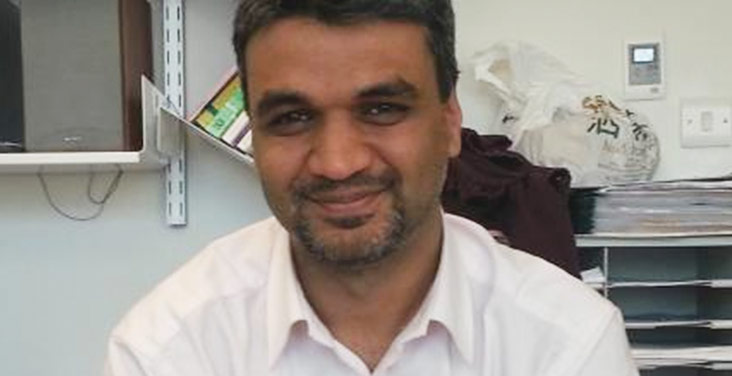 Harford Health Centre use digital dictation and speech recognition across the practice. The centre uses Speech Exec and Dragon Medical. There are currently seven GPs and two medical secretaries using the solution.
Dr Aash Bansal, GP/Partner at Harford Health Centre spoke about his experiences: "Since the introduction of the digital solution at the practice, my life has become a lot easier. To have all of our files available electronically in one central location has had countless benefits for audit purposes and for ensuring patient information is kept in a secure position. I tend to use back-end speech recognition. This type of recognition is automated behind the scenes. The software automatically identifies my speech and words from my voice profile and sends a complete file for my secretary to check through. This has meant that our clinical correspondence has been streamlined and reduced our turnaround times for letters significantly."
"We initially looked at implementing digital dictation and speech recognition to allow us to digitise our work, to provide audit trails and to work our way towards a paperless NHS. After searching through various providers our IT Administrator recommended that G2 Speech would be our provider of choice. Before working with G2 Speech we used tape recorders which now seem a million miles away from where we are with our Philips 3200 SpeechMikes."
"With the help, support and training with staff at G2 Speech the implementation of the solution was a simple, straight forward transition. Since using the product, personally I have turned around 1,332 dictations since between February 2014 and August 2012."
"Each day our practice sees around 100 patients, five days a week. The use of digital dictation and speech recognition has made our turnarounds much quicker, safer and more efficient."
Words of advice: "For any healthcare professionals considering using a G2 Speech solution my advice would be this: Do it. It's well worth the initial investment. The solution is modern, easy-to-use and support available is fantastic."
Jason Tolentino, IT Administrator at Harford Health Centre added: "Using speech recognition and digital dictation has really allowed us to speed up our processes. Support is always readily available; fast & effective. The solution adapts itself to different voices really well including various dialects & accents. The G2 Speech solution has really helped streamline our way of working – I have no doubt it could do the same for you."
Increase productivity in your area of work. Get in touch with our friendly Sales Team, (0208) 555 9041.
Project Requirements
100 patients a day, five days a week
Need to digitise way of working
Need a simple, easy-to-use solution
Project Outcome
One GP created 1,332 documents in a year
Improved auditing process
Increased efficiency and turnaround times